ECOLA 2015 Award
H13 in Koszalin published in ECOLA (European Conference of Leading Architects) 2015 Award for the use of render/plaster in Architecture.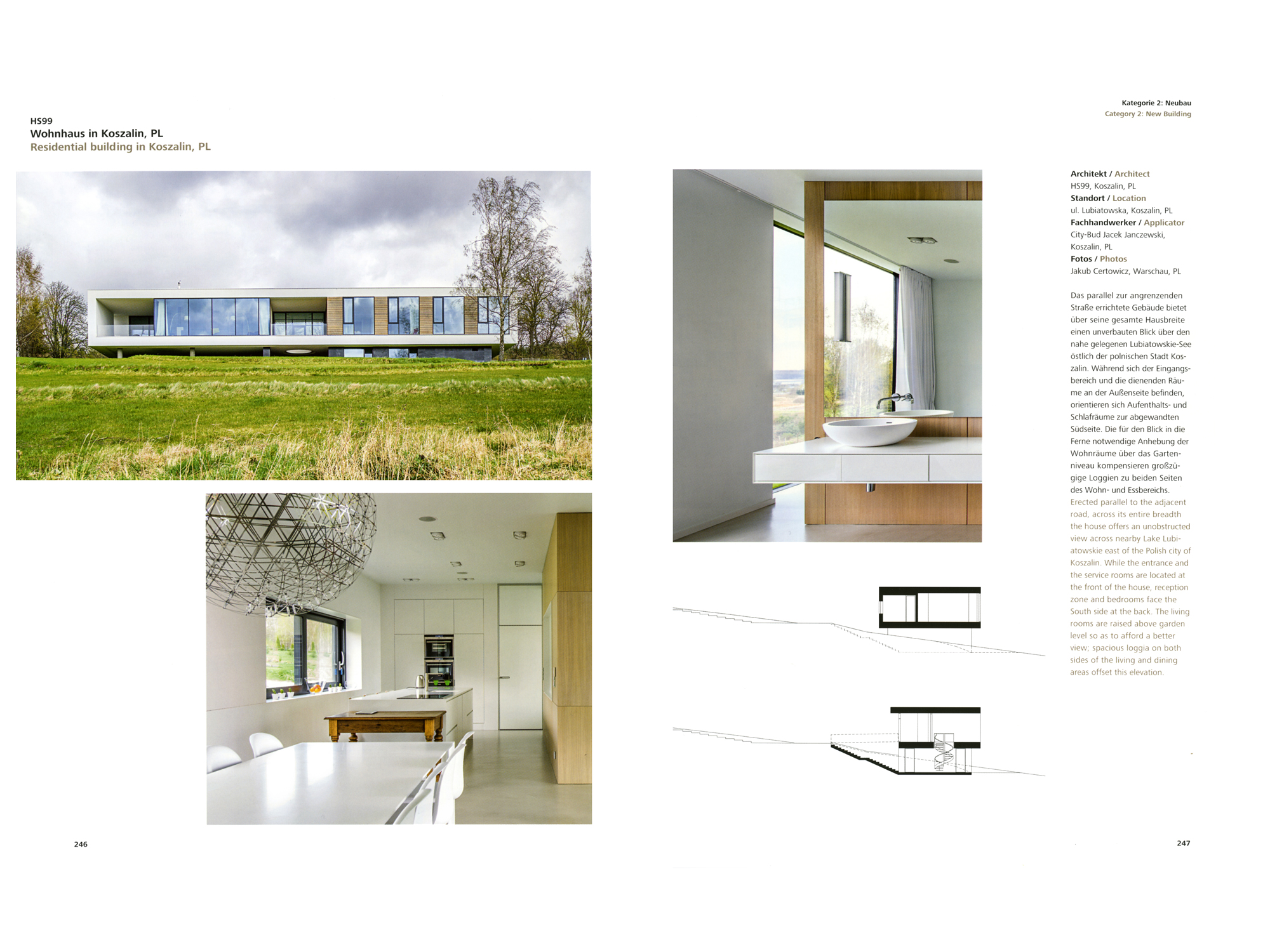 ECOLA combines an international architecture competition and a conference focussing on the building material plaster. Competition and conference resulted from the award "Bundesdeutscher Architekturpreis Putz" established in Germany in 2000. The organisers then were and still are "Bundesverband Ausbau und Fassade im Zentralverband des Deutsche Baugewerbes" and Sto SE & Co. KGaA.
The nomination competition held every two years acknowledges individual projects or overall town planning concepts, which use plaster as an element characterising the architecture. At the also biennial ECOLA Conference, the lectures, workshops, the respective award ceremony as well as press dates are all about the topic of "architecture and plaster".
The ECOLA Award is a nomination competition.
In 2015, 19 nomination jurors nominated 150 projects from 13 countries. These projects, from which an international jury selected two winners and three special mentions, were divided into two categories:
-new buildings or town planning concepts, which are characterised by plaster and 
-refurbishments, conversions or listed projects, which are committed to a sensible use of the material plaster.
Winners, participants being awarded a special mentions as well as all jurors were invited to exchange their experience and know-how concerning plaster from 24 to 26 September 2015 at the ECOLA Conference in England and attended the festive award ceremony. 
more about the project: here