H14
Single Family House
location: Koszalin, Grabowa
project: 2012-14 
construction: 2014-16
The building is located in a residential district of Koszalin, on a plot facing towards the south, bordering in the north with the municipal forest, a short distance to the H3  previously designed by HS99 in 1998 and H12 from 2008. Apart from a few exceptions, the surrounding buildings consist of unremarkable houses erected after 1990.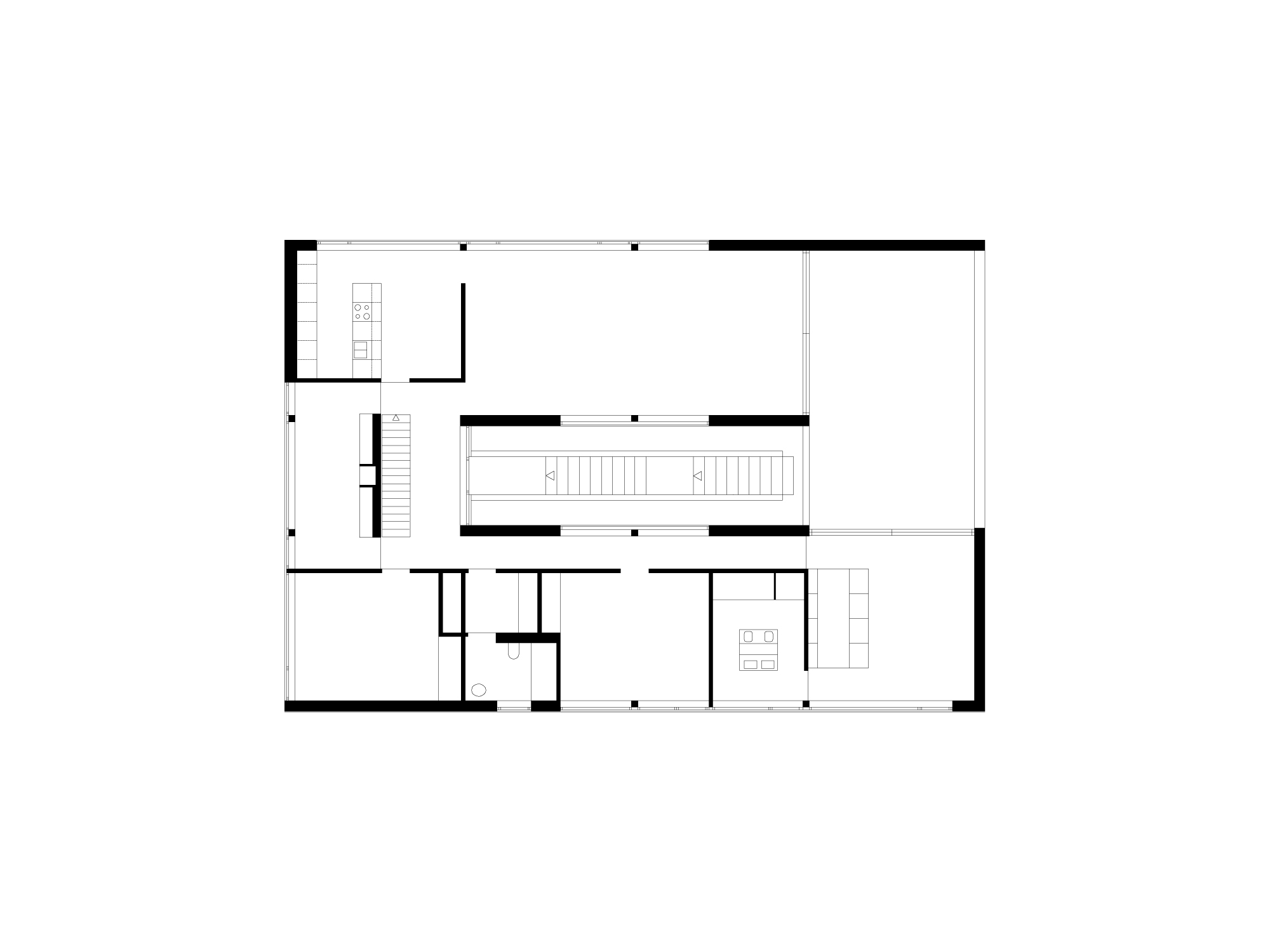 The H14 project is a modern interpretation of a residential house, traditional in form: a simple shape covered by a symmetrical multi-sloped roof. The external conventionality of the form of the building has been upgraded with a small patio located in the middle of the building, whose ultimate goal is to light up its interior and connect it visually.
The house was also founded in an unconventional manner. Due to the incline of the terrain towards the entrance to the plot and the decision regarding the minimum interference in the natural decline of the area, it was decided to raise the house about 3 meters above the ground. The raised residential floor was supported on massive supports from the street and a small underground portion, containing auxiliary rooms and an additional entrance to the house, from the forest. The main entrance to the house was located on the south side, symmetrically on the extension of the entrance to the plot, under the building, through the patio illuminating the house and the stairs located in it.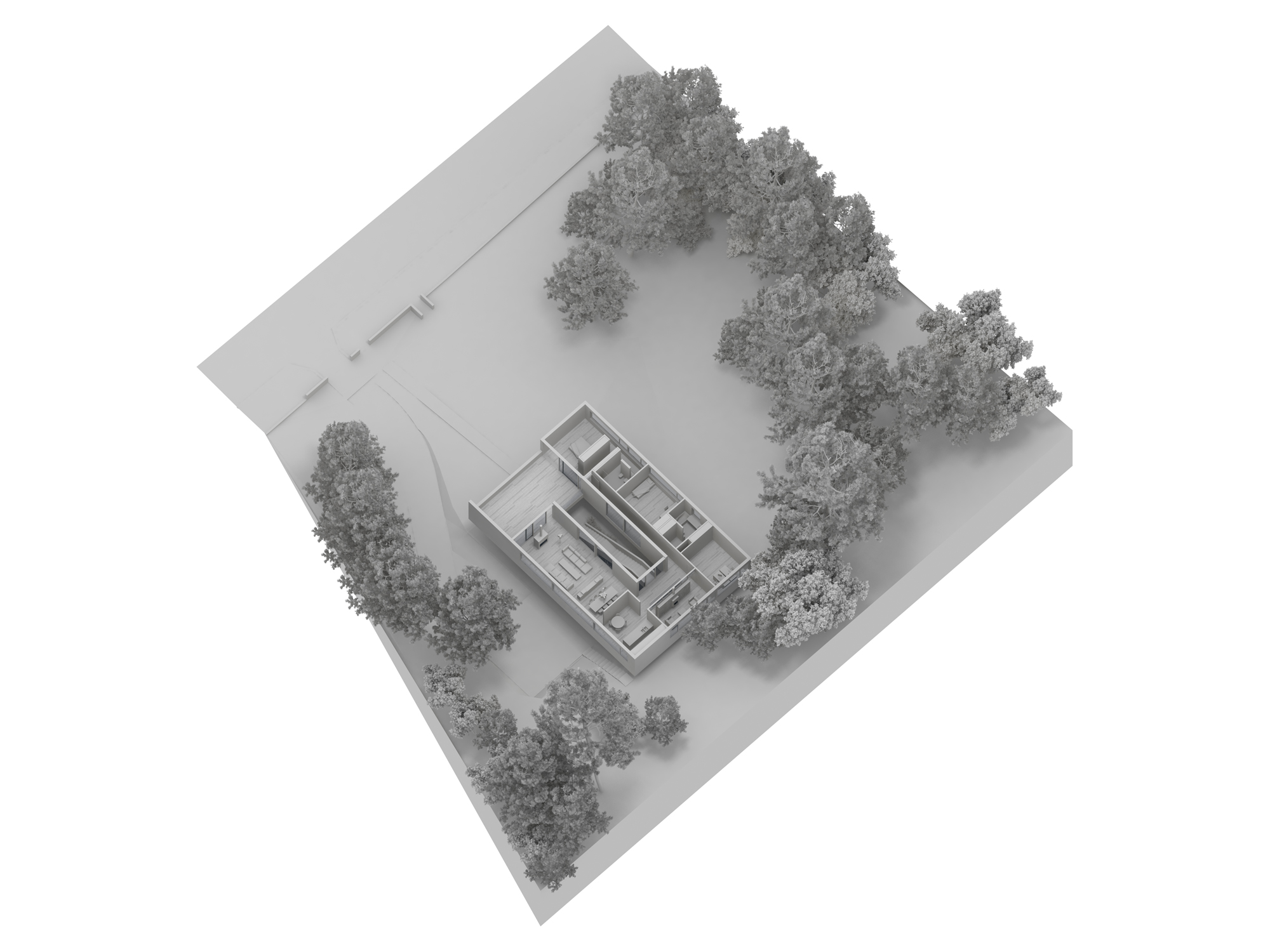 The interior was designed based on the traditional division between day and night sections, with the entrance to the building between these zones. One interpretation of this commonly used type is to connect the two parts with the entrance zone on one side and a covered terrace, located between the living room and the bedroom. The terrace is an integral part of the house and is an additional, summer room.
The principal, upper part of the building was made of a wooden structure and finished entirely with Siberian larch shingles. The elements below the residential level are designed in reinforced concrete with an exposed architectural concrete structure. 
Piotr Smierzewski  
architect: 
HS99, Koszalin
project architect: 
jacek moczala
project team: 
gall podlaszewski, adam kulesza
interior design:
HS99/ewelina przeworska 
status: 
constructed
Building Footprint: 295,06 m2
Net Floor Area: 242,15 m2
Gross Floor Area: 624,63 m2
Volume: 1814,45 m3
Publications: 
1. Kontext a Typologie, KRUH, Texty o Architekture 2015-2018 
more: analog-house.com