AH35
The prefab house project is a year-round, one-storey building for individual recreation with the footprint of 35 m2.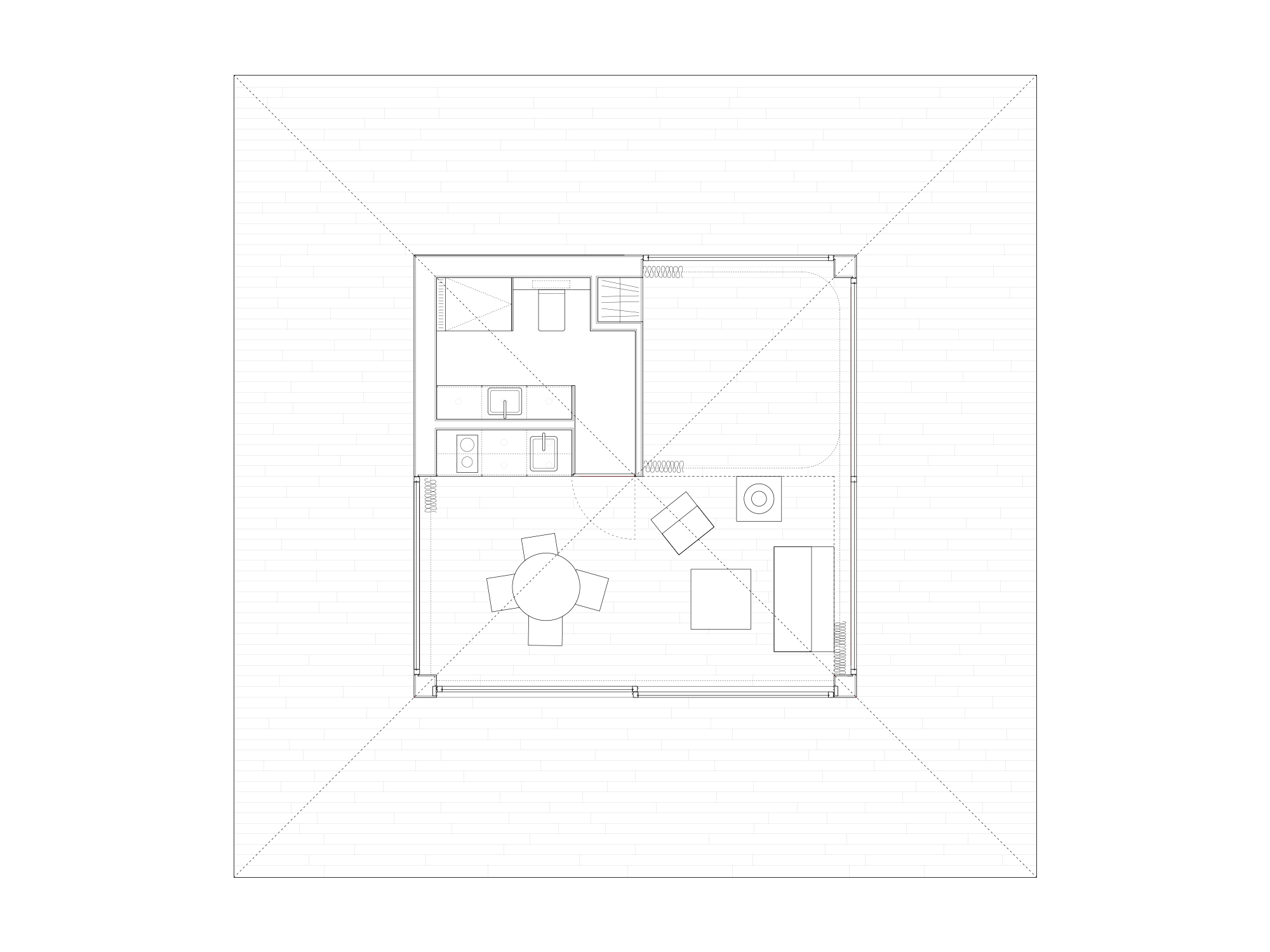 The project tries to define the minimal space required for everyday needs. A timeless and simple form and a contextualized use of materials on the outside of the building allows it to blend in a variety of different places. Be it as a second house in a larger garden for an elder person, a personal reading room or a home-office space, or as a cottage out in the nature.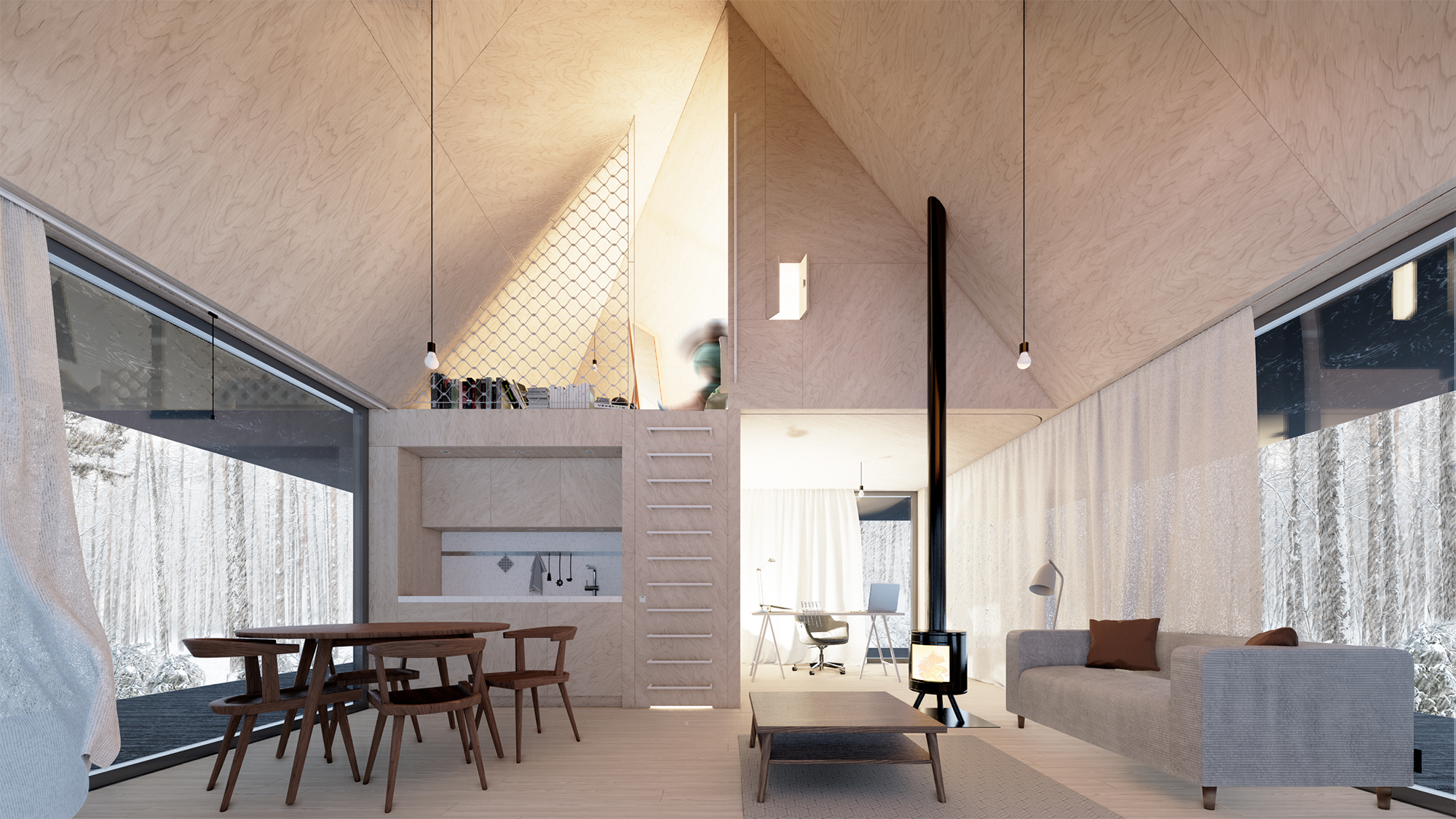 The key element of the building is the roof, shadowing the terrace surrounding around the building. This area between "inside" and "outside" is crucial in the design of the building. In summer it serves as a natural extension of the interior, in winter it's helping to keep the cold and snow out.
The building was designed on a square plan, 5,9 x 5,9 m in size. The main square has again been divided in four squares. One of these squares is holding all of the ancillaries as kitchen, closet and bathroom. Next to it is a private area which can be separated from the rest of the house using a simple curtain. It can serve as office space or a sleeping room.
On top of these two modules a mezzanine has been placed. It can be used for a room for children's play or as a further sleeping area for up to two people.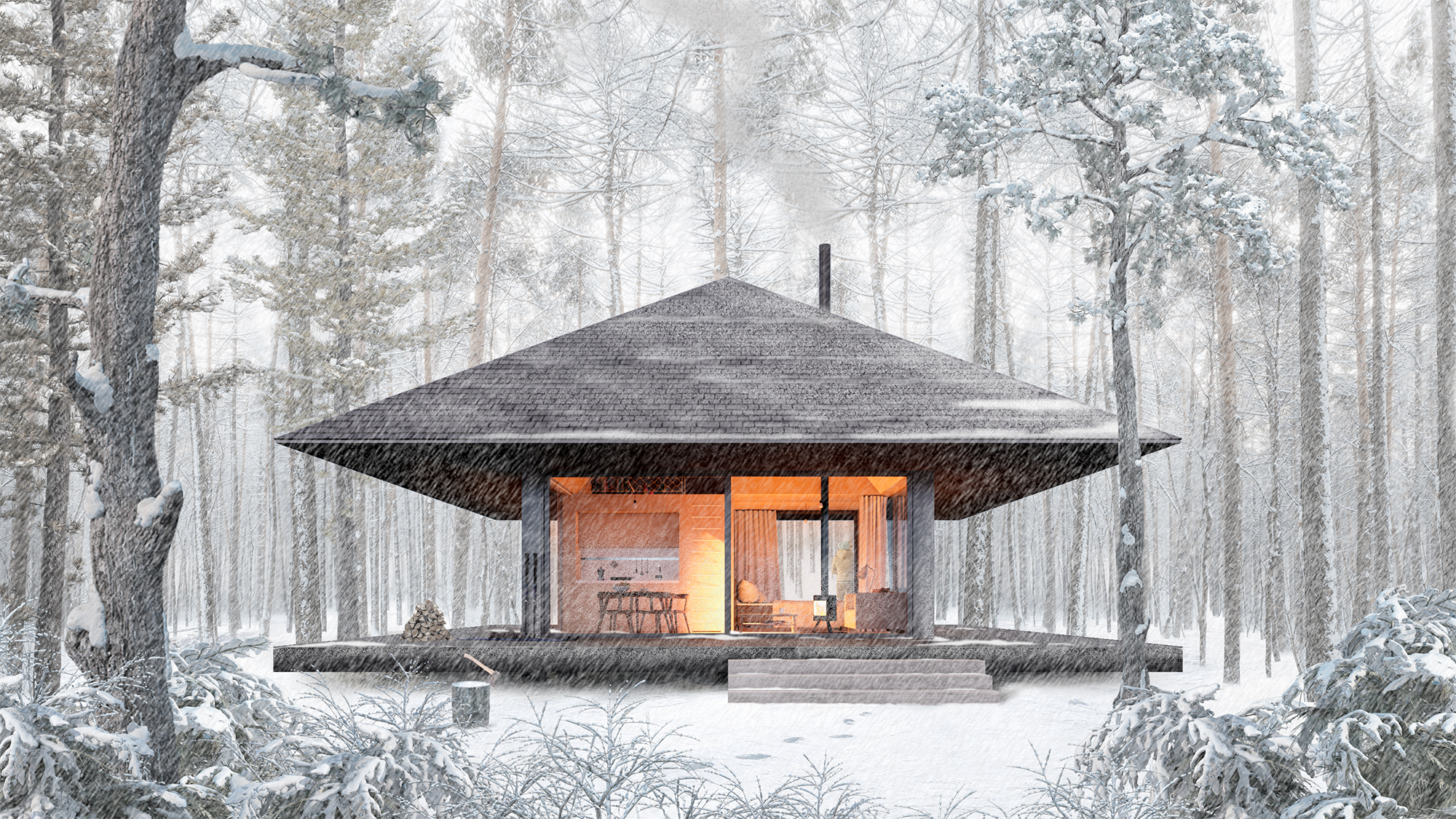 project:
ANALOG 
partners:
Piotr Smierzewski (Partner in Charge)
design team: 
Michał Czeszejko-Sochacki, Mateusz Modzelewski, Rafał Taracha 
status: 
concept design