PSM

Rybnik Music School
location: Rybnik, 27 Powstancow Slaskich St.
concept project: 2015, competition, 1st Prize
project: 2017-2018
The location of the new wing of the music school in Rybnik, including a concert hall, emphasises the public, open character of the entire facility. The building, being set back from the street allowed for the creation of two diverse public spaces. The first is a public square opening onto the street and city; the second is an internal, enclosed schoolyard. The main entrance is located in an arcade which forms the space between the two zones.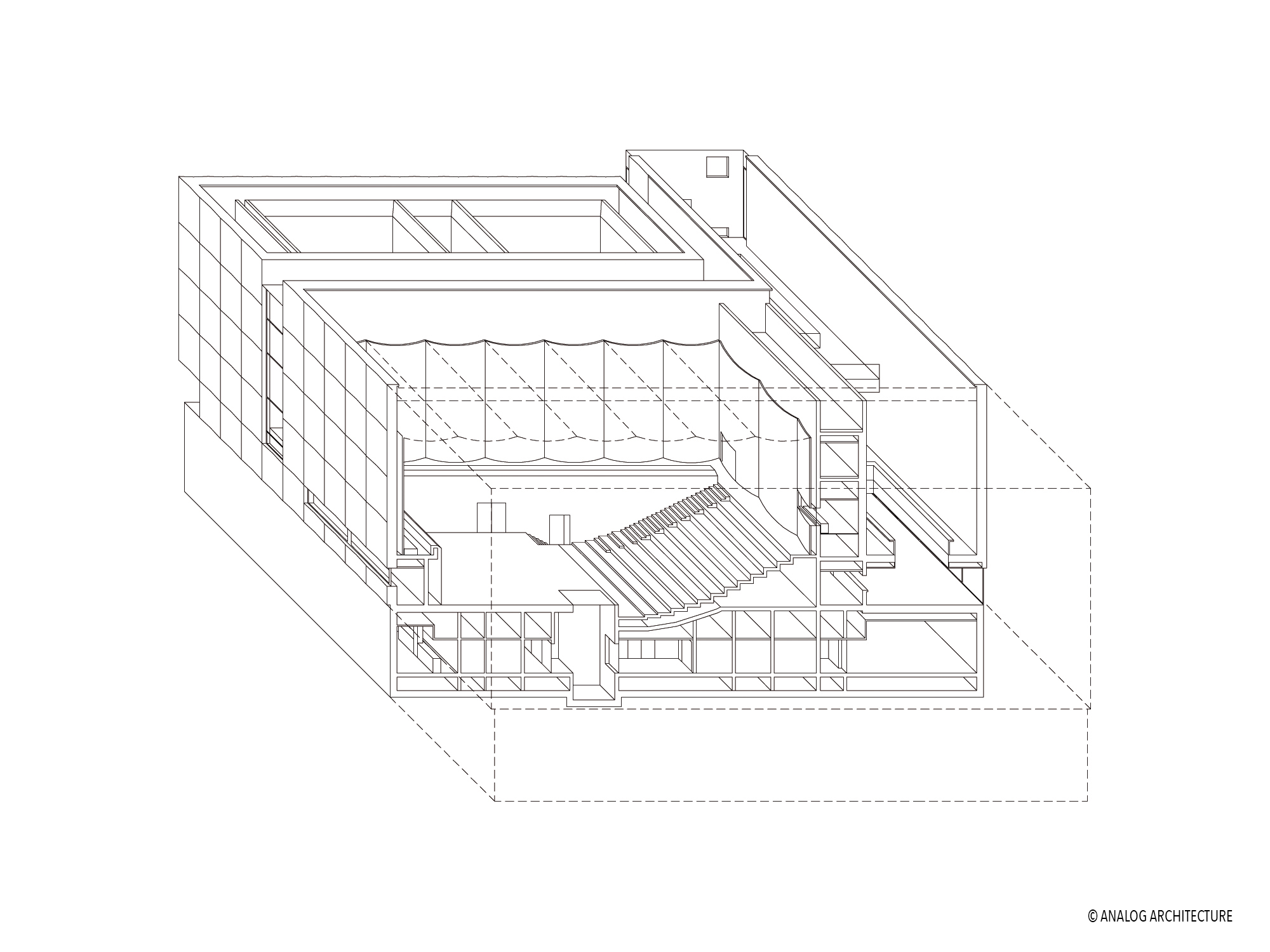 The most important feature of the new building is the concert hall. A three-storey foyer separates the room from the square. Part of the foyer on the ground floor, a space visually communicated with the square, accessible from the arcade. It includes the reception area with a cloakroom and access to the lower seats of the concert hall.
The upper rows of the hall and the balconies are accessible from the first floor, which is also an exhibition gallery, also reachable from the existing school building. This part of the lobby, very much open to the lower foyer, is lit by a large window facing west. Through the window, the foyer space connects with the most characteristic building of Rybnik – the Basilica church of St. Anthony – the highest church in Upper Silesia, clearly connecting the building and its interior with Rybnik.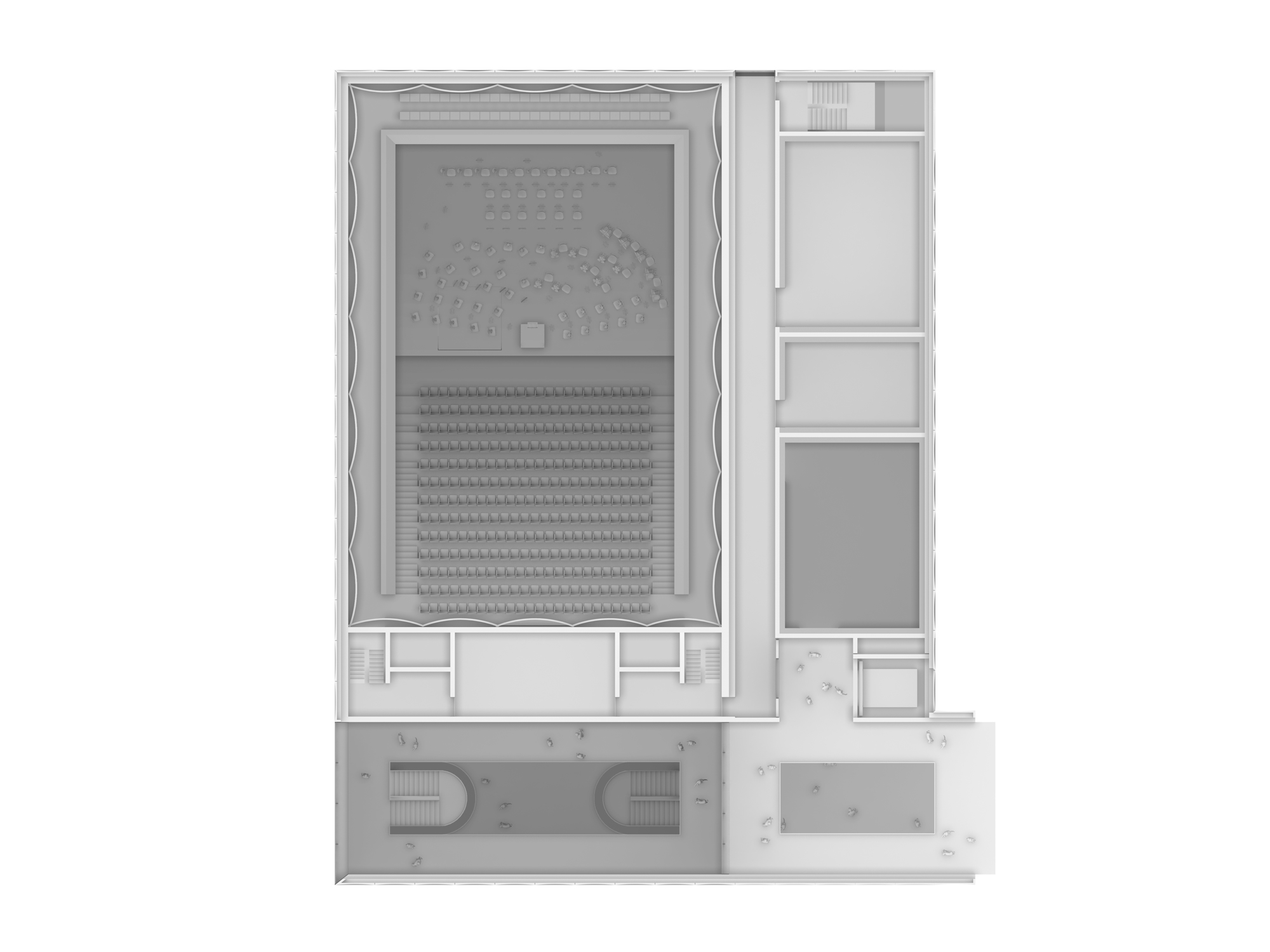 The location of the stage on the ground floor makes it easy to transport instruments and cases directly to the stage. The proposed trapdoor will enable the transporting of the piano and other instruments, and arrangement components to the appropriate storage areas. All routes are designed for transporting pianos, so that these instruments may also be located in the dressing rooms of soloists.
The concert hall was designed in the shape of a traditional "shoe box". The corresponding volume of the room (14m3 per person), together with its considerable height (13m) create the ideal conditions for symphonic music concerts. Variable acoustics are provided by mobile curtains advancing on the side walls. They provide diverse acoustic conditions and a very good hall performance for reinforced concerts, for example jazz.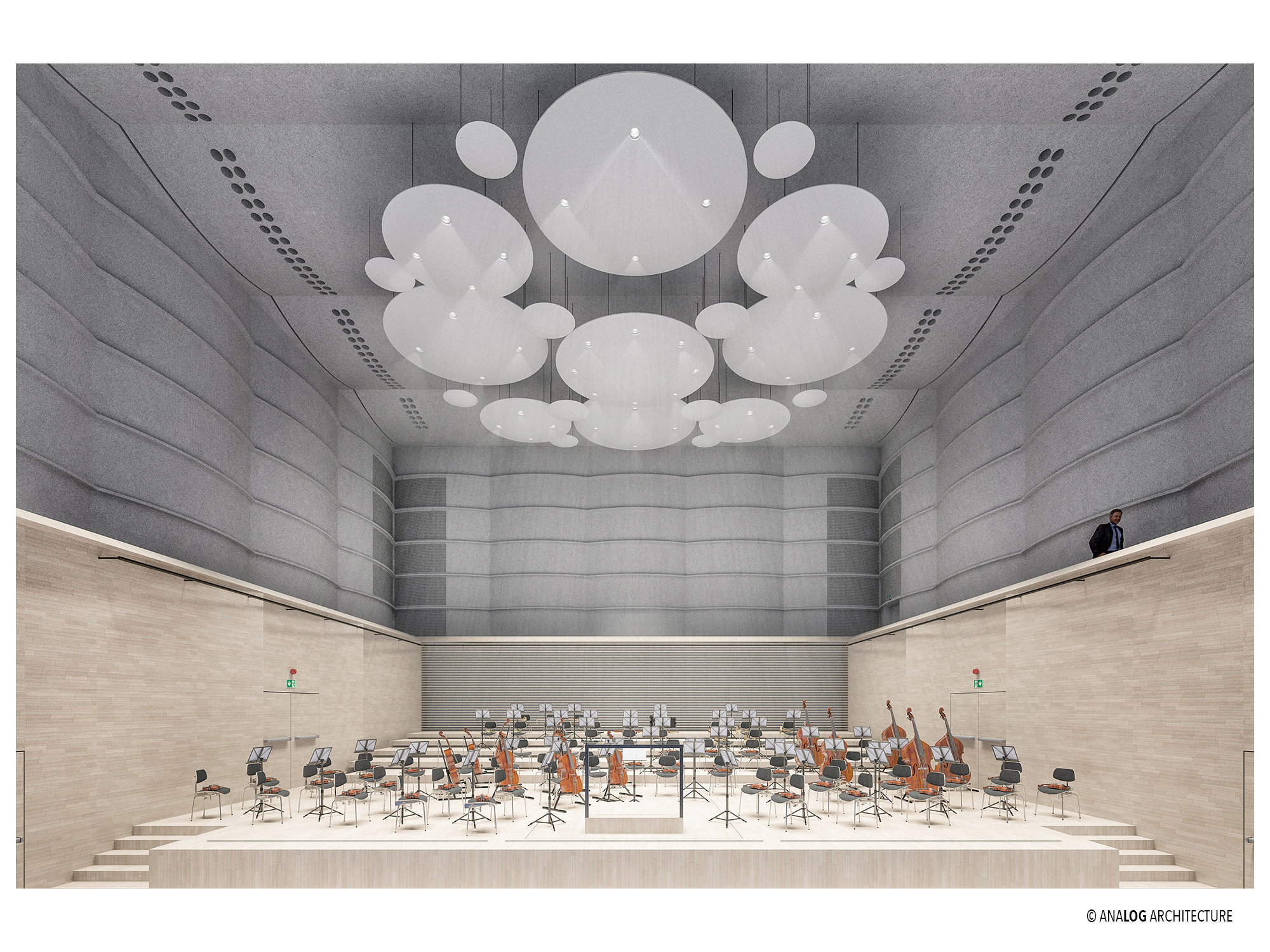 The façades were designed as ventilated, where the outer façade layer is made of reinforced concrete prefabricated elements made of stained concrete. Their concave shape inversely repeats the theme of precast elements used in the interior of the concert hall.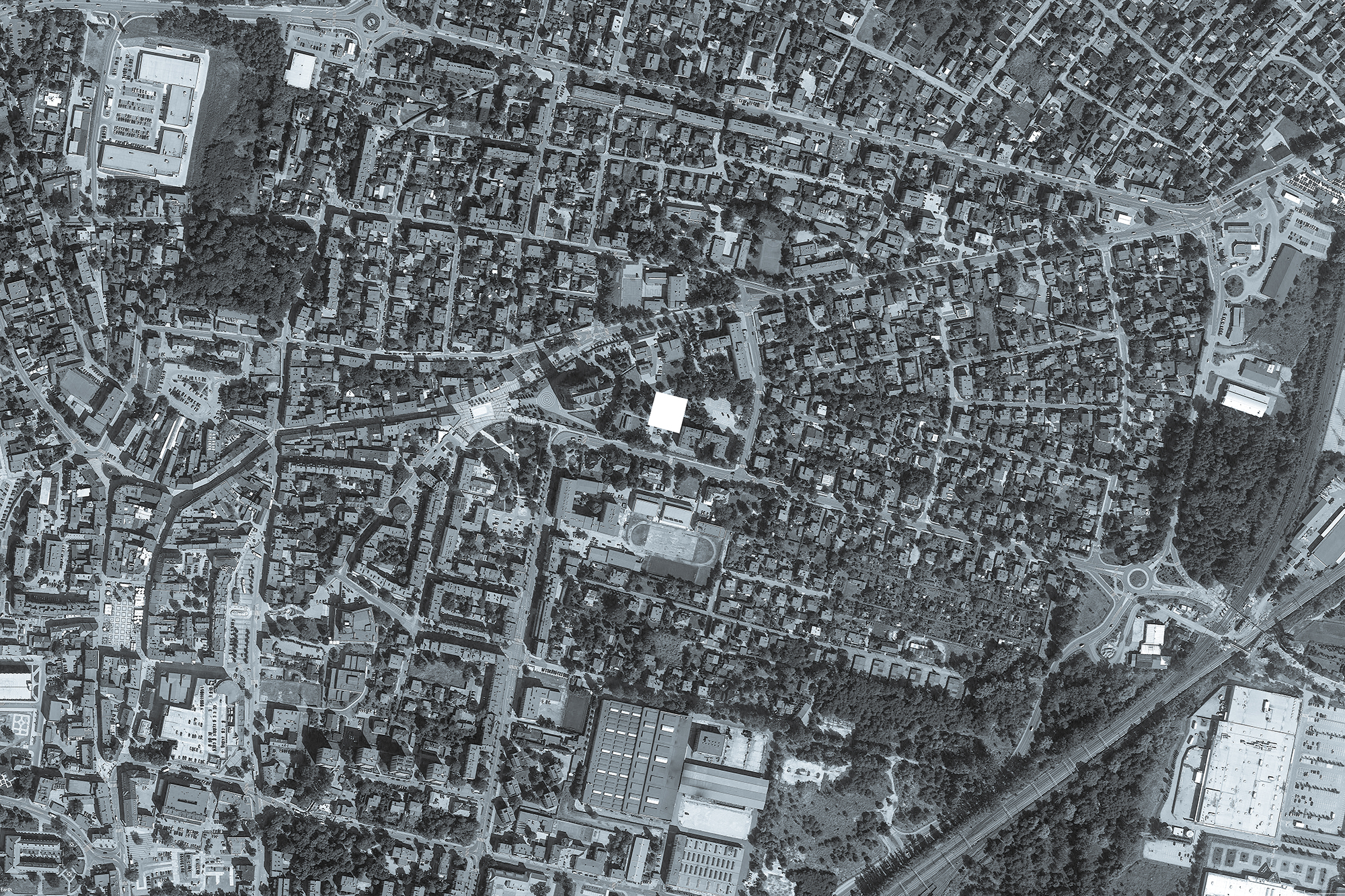 architect: 
ANALOG, Koszalin
partner: 
Piotr Smierzewski (Partner in Charge)
competition: 
konrad garbowski, oliwia stachowska, adam kulesza,  wojciech slupczynski, jacek moczala, HS99
project team: 
konrad garbowski (project architect), jacek moczala, 
model: 
tomasz kudelski, marta furmanska, magdalena domiczuk,
room acustic: 
Muller-BBM, Berlin
status: 
before construction
Building Footprint: 1508,4 m2
Net Floor Area: 3450,7 m2
Gross Floor Area: 4654,1 m2
Volume: 34114,9 m
Gallery: