Made in Europe
Made in Europe exhibition (with CINiBA) starts today in the Museum of Architecture in Wroclaw. 
16.01.2016-13.03.2016
Made in Europe is a unique story about the last 25 years of European architecture. The exhibition sums up the history of the Mies van der Rohe Award, the European Union's most important prize in the field of contemporary architecture, awarded since 1988 by the Mies van der Rohe Foundation in Barcelona. In this competition there are no limits to the scale or function of a structure.
From the great architectural guidelines to small projects – all previous editions have taken into account private houses, public buildings, museums and cultural institutions, sports facilities, education and health care facilities, as well as large-scale infrastructure projects and transport systems. Their common denominator is that they all contribute to shaping the cities and are a proof of the important contribution of European professionals in the development of the latest architectural solutions, technology and ecology. The exhibition impressively juxtaposes close to 150 models of buildings awarded with the main prize, a special prize for young architects and structures entered in the so-called "short list" qualifying for the finals, as well as visualizations of about 3,000 projects submitted for the award since 1988.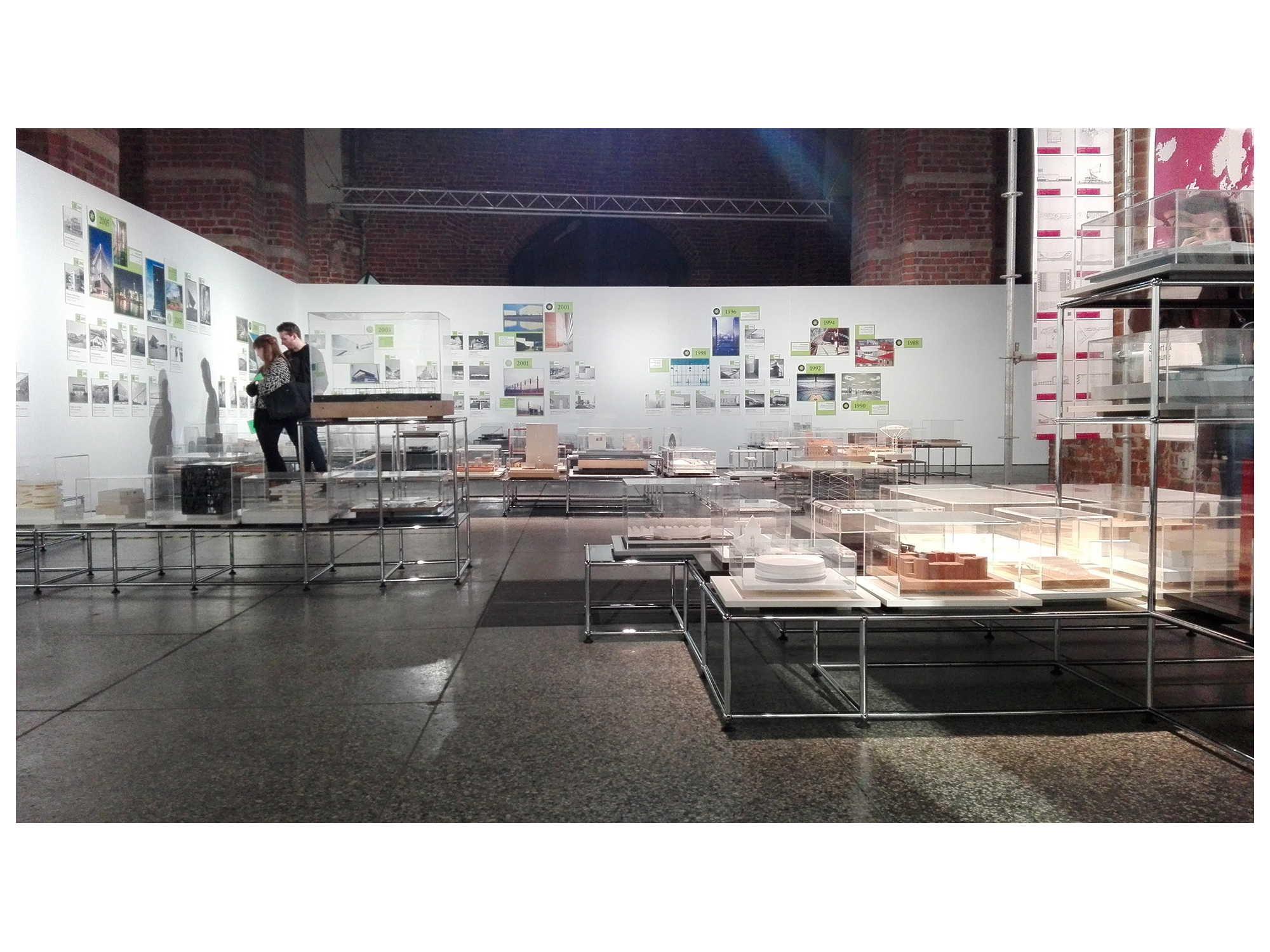 Among them are such well-known objects as the famous Waterloo railway station in London designed by Nicolas Grimshaw & Partners design studio and awarded with the main prize in 1994, the characteristic cylindrical body of the London skyscraper 30 St Mary Axe designed by Norman Foster, which reached the final in 2005's edition, the Spanish Museum of Contemporary Art MUSAC – a project of Mansilla + Tunon Arquitectos team awarded the main prize in 2007, an innovative building of the Norwegian National Opera and Ballet in Oslo, designed by Snohetta office and awarded in 2009 or the Harpa concert hall in Reykjavik – awarded in 2013 Henning Larsen Architects design. Among the models there are two Polish projects which qualified for the final group in 2013 – the reinforced concrete tram-train station at the Municipal Stadium in Wroclaw, designed by Zbigniew Maćków (Maćków Design Studio), as well as the Scientific Information Centre and Academic Library in Katowice by the Koszalin studio HS99.