PSM
Poznan Music School
location: Poznan
project: 2014, competition entry, mention
Location of the front of the building and the main entrance in Świętego Jerzego street determined the layout of the building. The outline of the building coincides almost entirely with development lines, seeking undeveloped space inside the quarter. Arrangement of the quarter translates to organization of the space in the building.
The axis linking the main entrance with the courtyard is a general compositional axis of the entire system. It runs through concert halls and theatre and concert hall, acting as their axis of symmetry. The lobbies, foyer finally courtyard surrender to it. The introduction of partially symmetrical layout in an irregular contour is deliberate and calculated to introduce order. The order is inextricably linked with music, but also helps to orientate and navigate the site.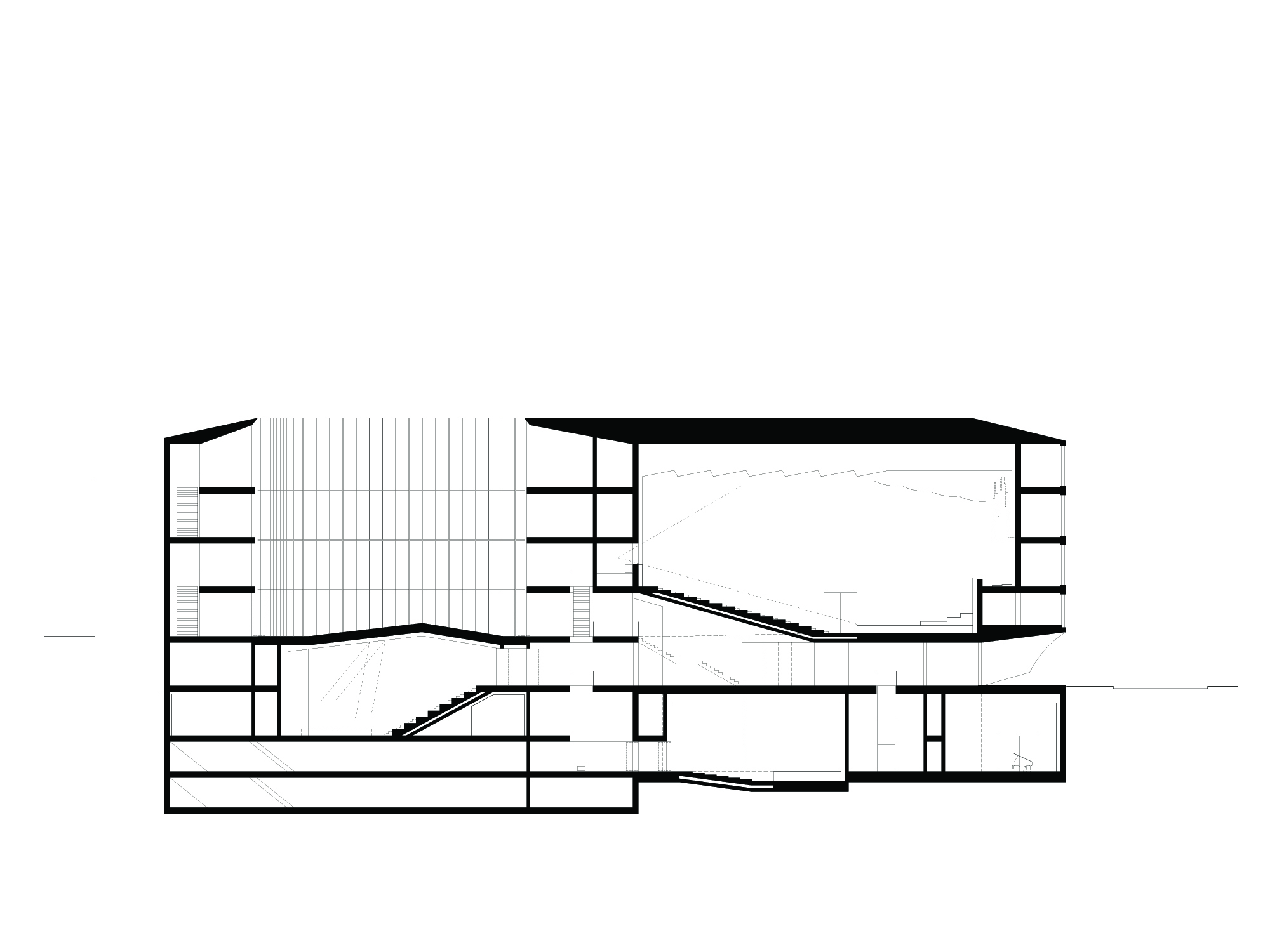 One of the essential functional principles of the concept is to create a large and attractive entrance hall that will serve all users, both constant (teachers, pupils and their parents), as well as guests of the school.
The rooms which do not require lighting, but rather two-way acoustic protection (downtown neighbourhood) were located below the ground floor. Spaces of halls and corridors on these levels have been well communicated and lit with a number of openings in the ceilings and with a "joint" running along Wierzbięcice street.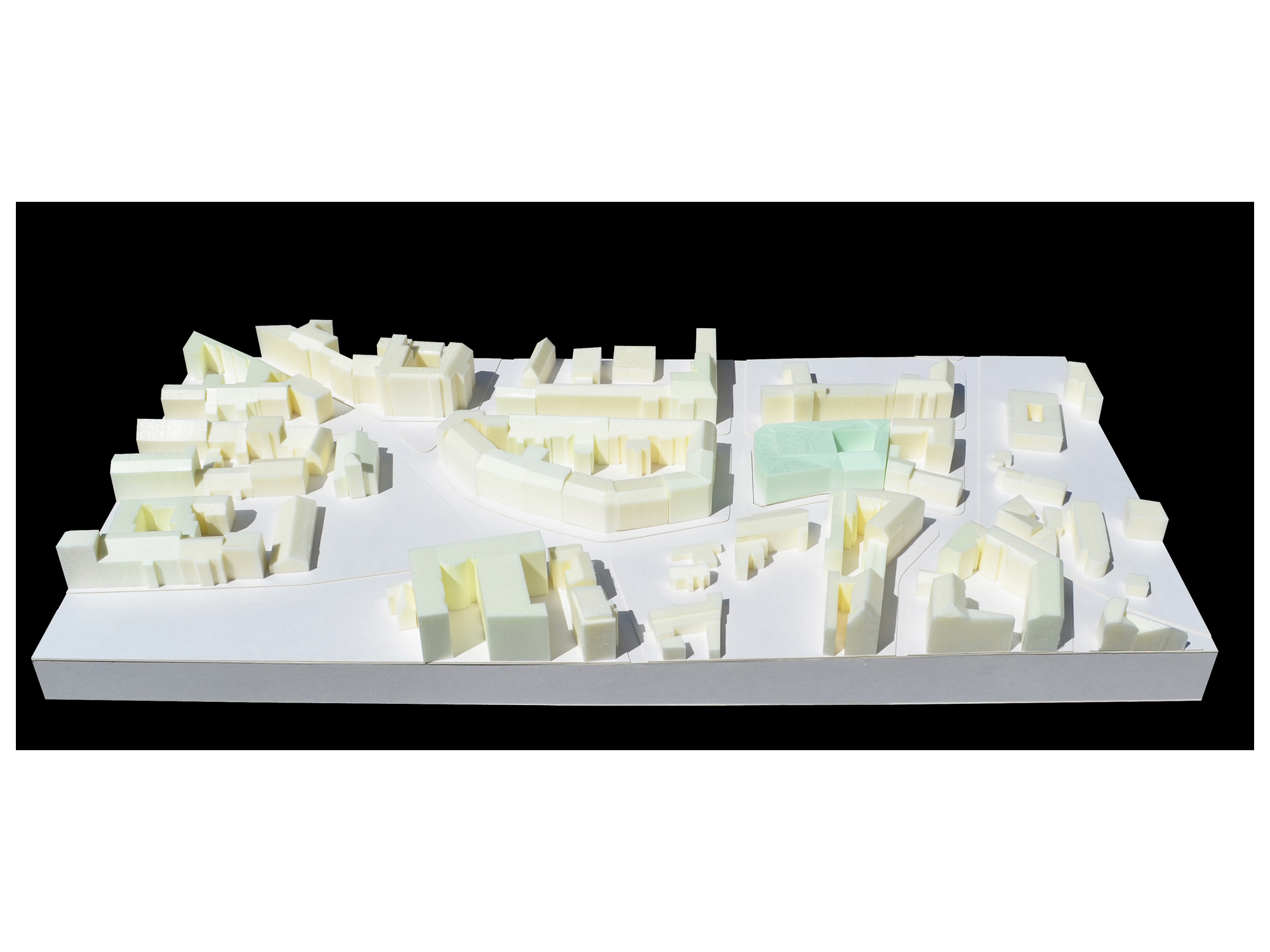 Atrium is an important element of the composition of the site and is largely responsible for the image and atmosphere thereof. It forms the school courtyard and uncovered foyer in front of the concert hall, but also illuminates the school space.
Foyer, which provides access to all the performance rooms is located in a space adjacent to the Atrium, through which it is also lighted. This location facilitates access control and the possibility of completely separating the area fire associated with the major concert hall for closed events.
The configuration of the concert hall as a "shoebox" guarantees the best acoustic conditions for the small concert hall dedicated to this type of music. Slight distance between the head tops and the line of vision provides for excellent sound propagation in the audience.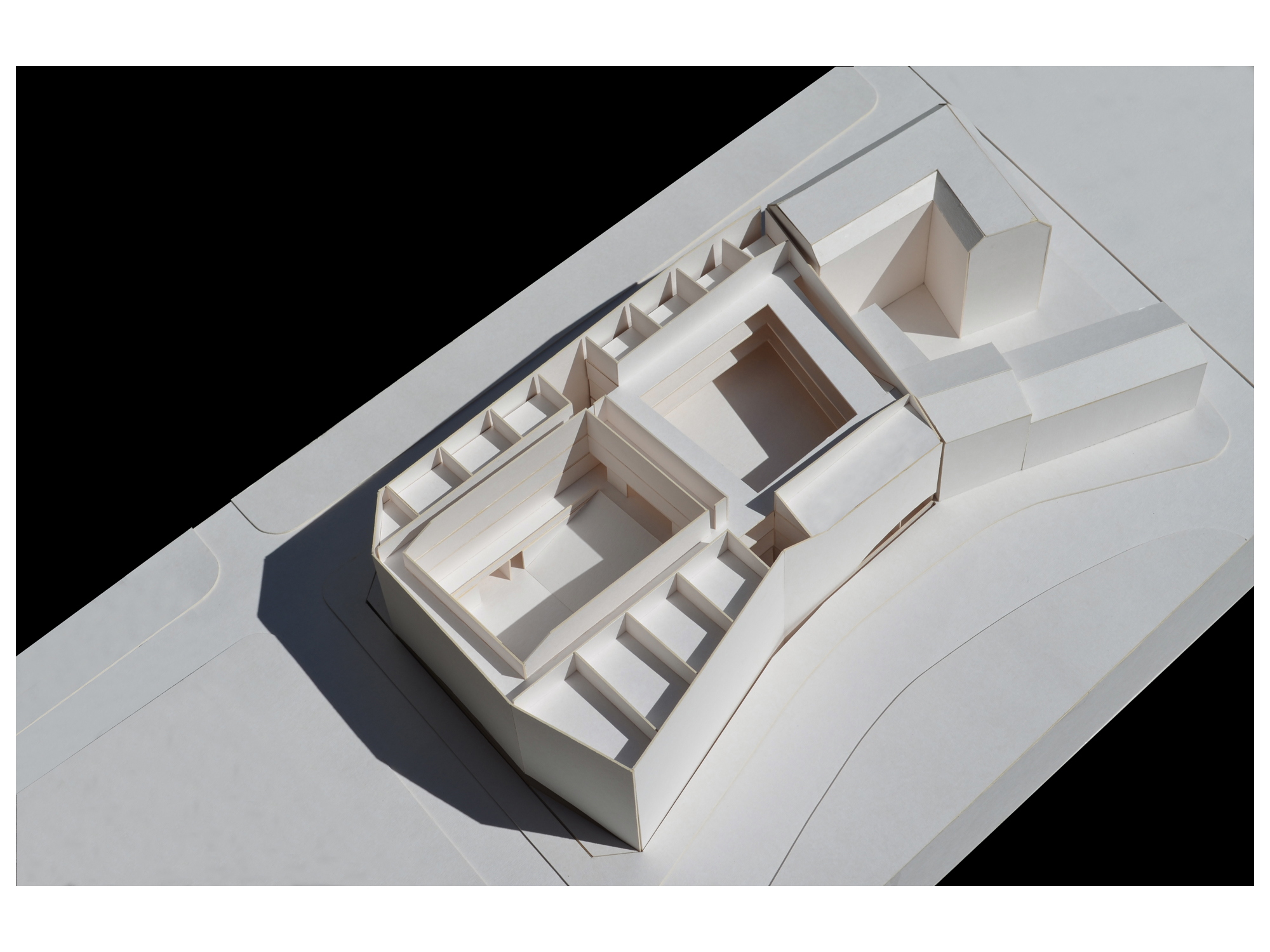 Stage area provides space for 60 members of the orchestra. Place for a hundred-strong choir is provided on the balcony behind the stage. When a concert takes place without the choir, these are the additional seats for the audience. The possibility of forming diverse room acoustics was provided by acoustic curtains. They provide a very effective reduction of reverberation time, which allows for rehearsals without an audience and expanding the offer with electrical acoustic (e.g. jazz) concerts.
architect: 
HS99, Koszalin
project team:  
wojciech słupczyński, adam kulesza, arkadiusz laskowski, daria achtelik, augustyna grzybowska,
room acoustics: 
Müller-BBM Berlin
status: 
competition, mention
more: smierzewski.com