MK Cafe
Modernization of the MK Cafe Summer Resort  
location: Stare Drawsko
project: 1999 
construction: 1999-00 
The resort modernisation design seeks to continue and track the traces of the internal logic of the building, above all, its design based on two modules and clear arrangement of the two upper hotel storeys.
On the ground floor the kitchen space has been reduced, adapting it to the new needs and technologies. The space saved in this way was used to organize the new entrance hall. The entrance area of the building was completely redesigned. The main entrance was moved to the western façade in the immediate area of the entry to the resort, where previously there was a ramp providing deliveries to the kitchen. The extension of the entrance is a highly elongated reception desk and café hall, arranged along the south façade of the building, ending with a conference room overlooking the lake Zerdno. The existing window openings were enlarged with window sills, which were completely removed in all windows. It gave this part of the building a rhythmic contact with the attractive exterior of the building.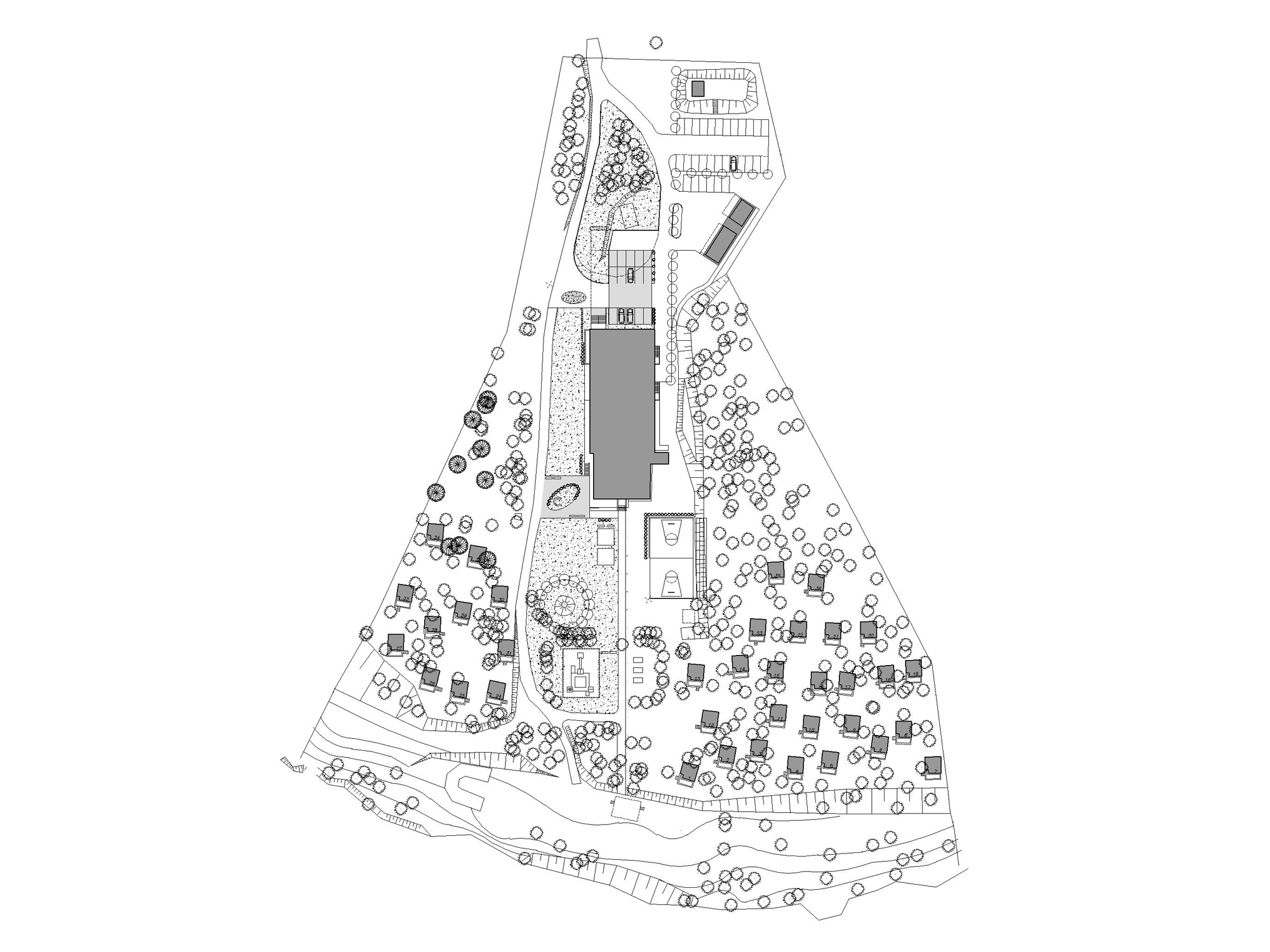 Yellow colour of the south façade and proportions of the holes were transferred to one of the walls of the hall, where the entrance to the dining room and club room were located. Based on this wall, according to the main direction of the hall, the reception and bar counter were set. The wooden floor of the hall continues on the balcony directly adjacent to the lobby, so that it gives an impression of continuation of the exterior of the building.
Changes in the shape and façades of the building have been reduced to a minimum. A complete change in the nature of the facility was achieved by adjusting the window openings, making partly new window openings so as to adapt them to the new organization of the interior, hanging the openwork galleries on the building structure and a new colour scheme of the building.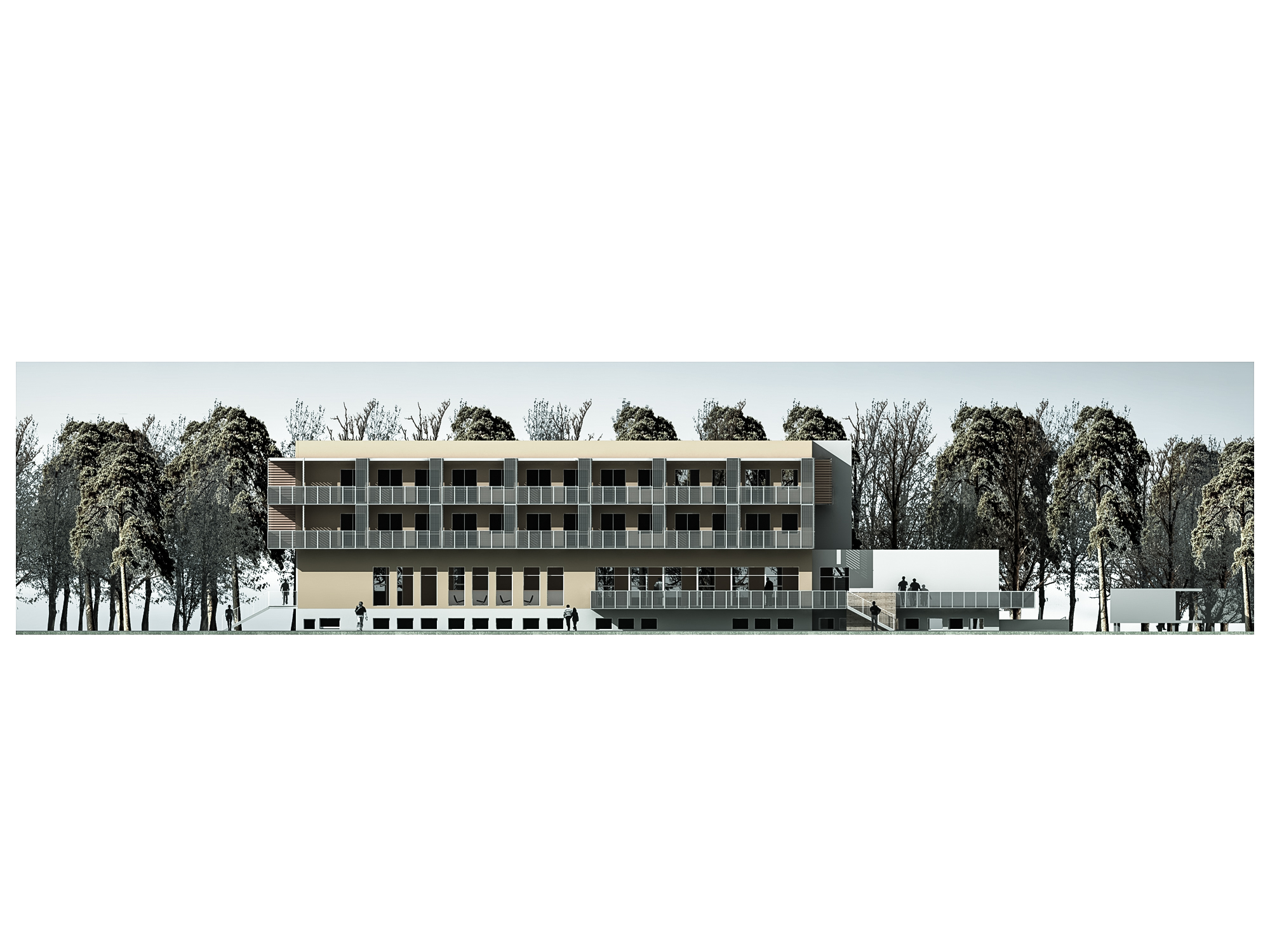 The main new element changing the nature of the building are external galleries suspended on the existing steel structure on the southern and western parts of the building, on the last two floors. The steel structure was filled with openwork timber and steel frames filled with mesh and galvanized so that they give the impression of lightness with a maximum sense of intimacy of the residential units. To add depth to this zone of the building façade, as well as to put in order the existing irregular window openings, some of these items were adjusted to the height of the entire gallery. This gives a sense of calm, organizes the geometry of the existing window openings, and the material itself provides a sense of depth. The galleries form a transition zone between hotel rooms and the surrounding nature, between the exterior and interior of the building. 
architect: 
HS99 Herman i Smierzewski, Koszalin 
project team:  
filip golebiowski 
foto: wojciech krynski (2000), piotr smierzewski
Net Floor Area: 3398,0 m2 
Gross Floor Area: 3906,7 m2 
Volume: 12729,8 m3  
Publications:  
W Starym Drawsku, Architektura 6/2001 
more: smierzewski.com