City Hall

Malsch City Hall 
location: Malsch, Germany
project: 1997
The project of the new city hall for a small city located in the northwestern corner of the Kraichgau south of the cities of Wiesloch and Walldorf in South-West  Germany.
"Das geplante Rathaus schließt den Kirchplatz von der südlichen Seite ab und vermittelt zwischen dem Platz vor der Kirche und dem Kirchengarten. Weiterhin wurde das Gebäude als Vermittler zwischen dem Platz vor der Kirche und der Landschaft geplant. Die im Norden zurückgesetzte Erdgeschoßzone öffnet sich zum Platz und beide Obergeschosse in Süden zur Landschaft.
Der Eingang wurde auf der Ecke vom Platz und Kirchberg eingerichtet, so das er vom Weiten (Kirchberg, Kirchengarten) sichtbar wird. Das Gebäude wurde in zwei Funktionszonen geteilt, die durch einen Erschließungstrakt verbunden sind.
Die innere Organisation wurde auf einer Achse, die parallel zur Kirchenachse verläuft, organisiert. Der mittlere Bereich enthält die Erschließungszone und öffnet sich zum Kirchengarten. Der nördliche Teil, der zum Platz vor der Kirche orientiert ist, wurde in oberen Geschossen mit repräsentativen Räumen (Sitzungssäle, Trauzimmer) ausgefüllt. Der südliche Teil enthält Büroräume.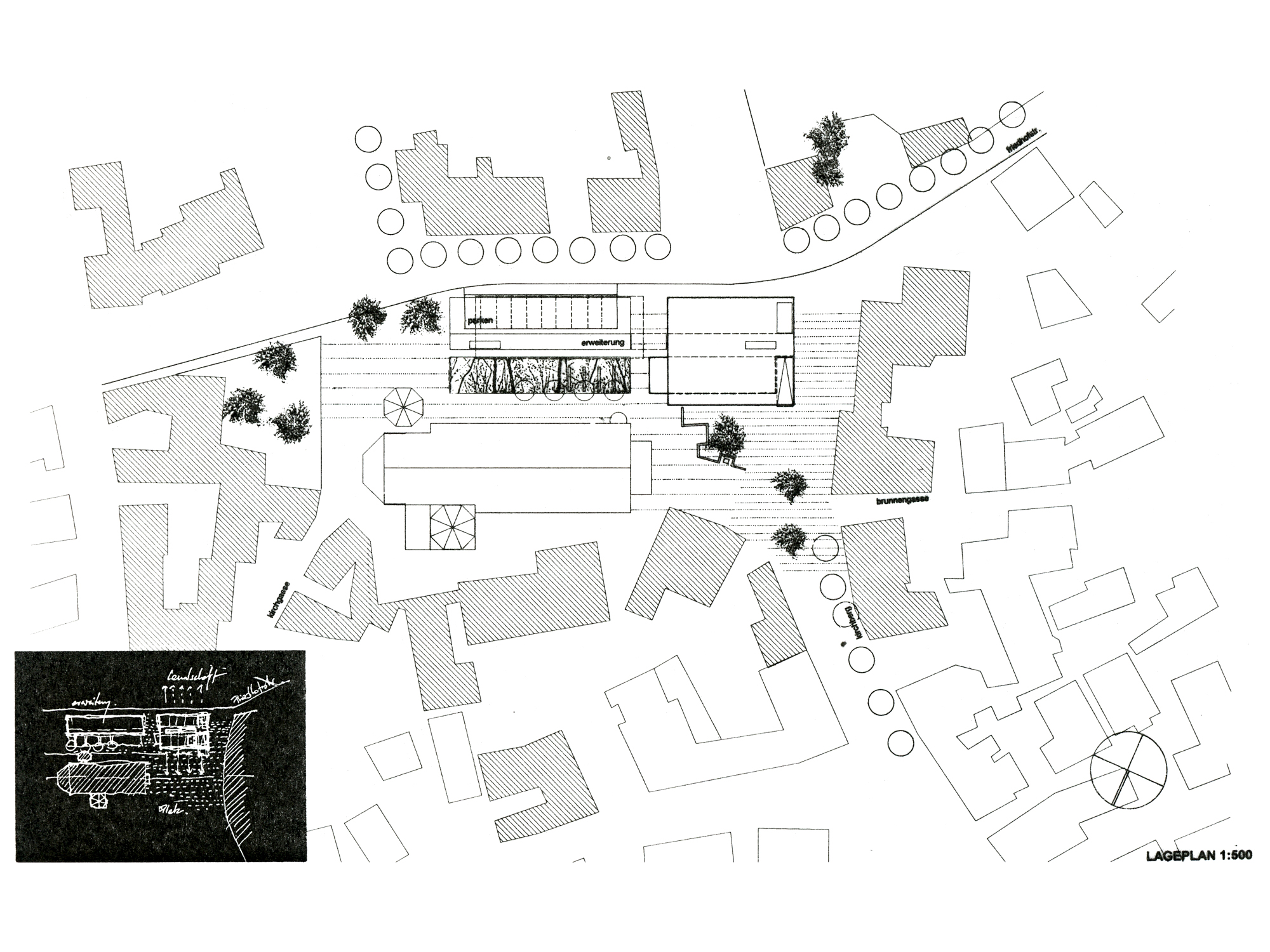 Die Fassaden folgen dem Profil des Gebäudes. Zum Platz hin wurden strenge, eher geschlossenen Fassaden aus Sichtbeton geplant. Nur zurückgesetzte Erdgeschoßzone erhält offene Fassade, die mit Holzfenstern geschlossen ist. Im Hinterebereich, zur Friedhofstraße ist das Prinzip umgekehrt. Erdgeschoß wurde eher geschlossen gehalten und die zwei obere Geschosse, die mit Holzfenstern geschlossen sind, öffnen sich zum Ausblick und zur Landschaft".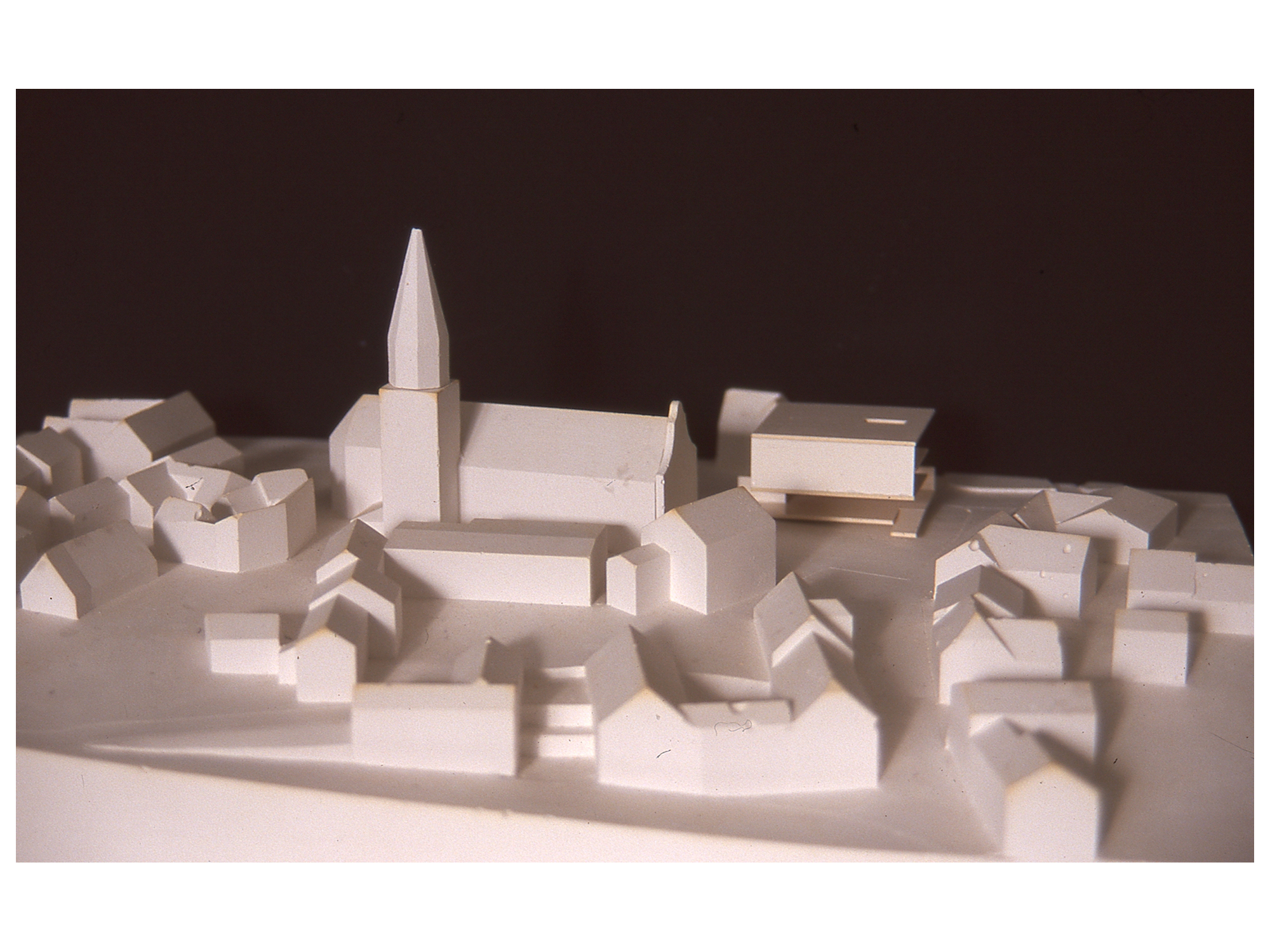 architect:
piotr smierzewski, freier architekt, karlsruhe