PR01
Promykowa Estatment 
location: Koszalin, Promykowa St. 
project: 2004-05 
construction: 2005-08
PR01 terraced houses were meant as a proposal attainable for an average family dreaming of their own house. The place of execution – a city in the province, the cost of execution – cheap house instead of an apartment in the block of flats, areas of the plots – a minimum in the provisions of the plan, the size of units – reasonable management of square meters – all of this was to determine the tailor-made design, well-suited to the financial capabilities of a local customer (PLN 2,700/m2 with a basic finish level) and to their optimized needs.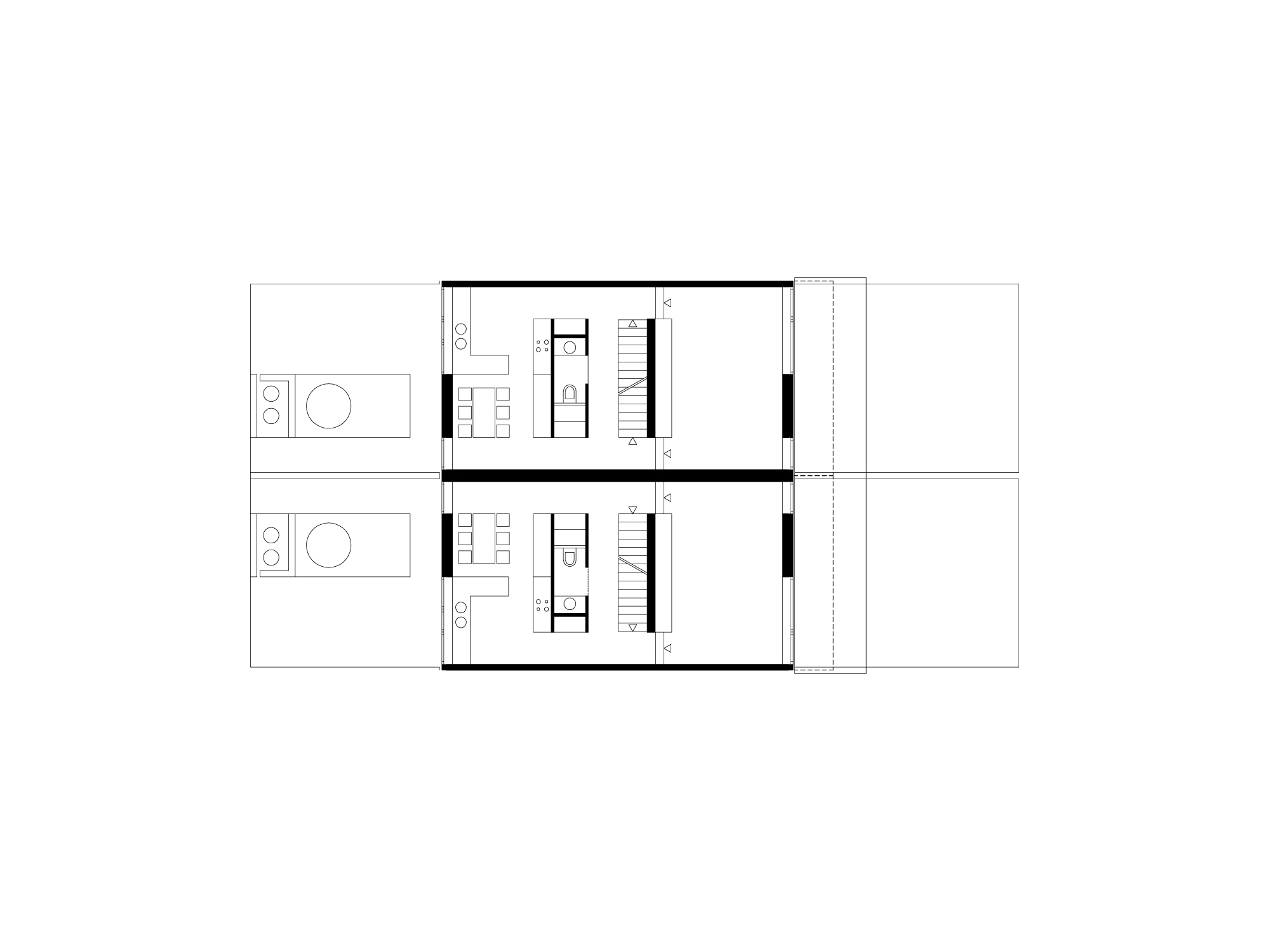 Polish construction law and zoning plans are very wasteful with regard to the financial resources of citizens, forcing high ceilings, large dimensions of stairs, dictating the types and angles of roofs, the size of plots, etc., heedless of the cost of designs prepared according to these assumptions. Why are much richer countries less strict in these assumptions?
The design stripped down most of the requirements under the regulations to a minimum, and only where additional values could be achieved without abusing the resources of investors, decisions were made to allow for "modest extravagance" – the height of living rooms, durable façade and roofing, wooden blinds.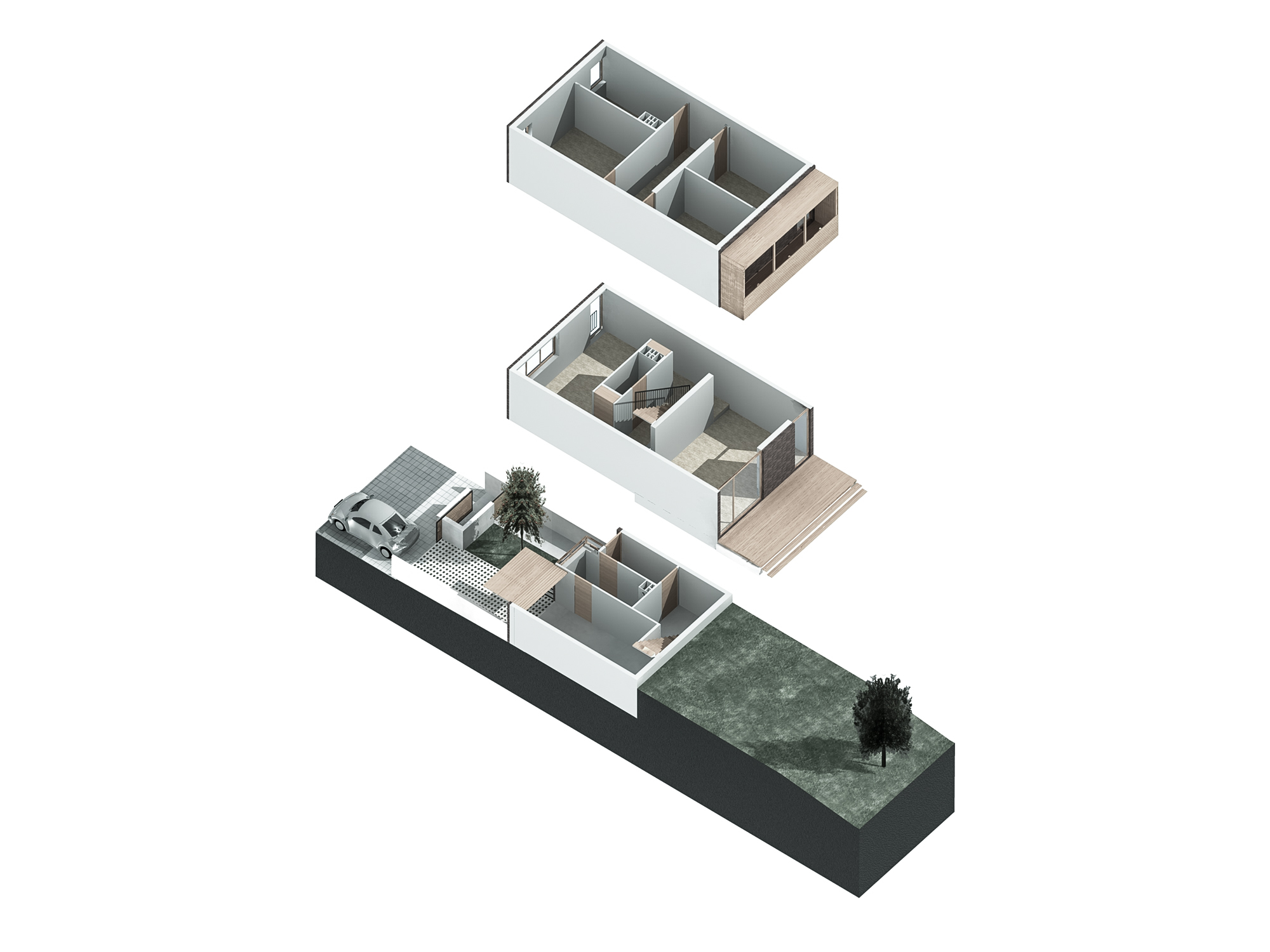 PR01 is also the voice of the authors on the quality of housing in the city. The compact terraced development makes full use of scarce resources of land available for development, while allowing for a sense of intimacy by residents.
Sticking to the principles above, it was possible to create a complex of modern houses, modest in form and function and economical in construction and use. Tailor-made. 
architect: 
HS99 Herman i Smierzewski, Koszalin
project team: 
jacek moczała, wojciech subalski, wojciech slupczynski, adam kulesza
foto: 
wojciech krynski (2009), piotr smierzewski
status:
completed
Building Footprint: 1302,0 m2
Net Floor Area: 2294,0 m2
Gross Floor Area: 3057,0 m2
Volume: 9248,0 m3
Publications: 

Zespol domow szeregowych na Osiedlu Slonecznym w Koszalinie, Architektura 01/2010
more: smierzewski.com